Who doesn't like eggs and toast? They're one of the ultimate comfort foods. And what a wonderful thing to share with your sweetheart on a lazy Sunday morning!
Here's a great recipe for eggs and toast, which was made famous from the 1941 classic film,
Moon Over Miami
.
After the movie aired, this dish became very popular and took on names such as Egg in a Basket, Moon Over Miami Eggs, and Betty Grable Eggs.
While the basic recipe simply involved cutting a hole in a slice of bread, cracking an egg into the middle (hence egg in a basket), and frying both together, there are simple ways of making this preparation more aesthetically pleasing . . . especially if you're trying to please your sweetheart!
There's a great recipe in today's
Irish Independent eNewspaper
for
Betty Grable Eggs
.
My personal comments about making these eggs are simple:
Use really good, fresh bread, and cut thick slices . . . not sandwich width, but something generous to hold the eggs and that will take slightly longer cooking time so your egg has a chance to cook.
Use good quality, fresh, room temperature eggs. They'll cook faster and have a better flavor, the fresher they are.
Use good quality butter, and butter both sides of your bread so the bread and egg don't stick to the pan, and when it's done, all you really need is a little fresh, cracked pepper. Lovely!
Use the part of the bread you cut out to make toast. Butter and fry alongside your egg and bread. You can use these piece for some great jam, or as 'soldiers' for your yolk (I like mine runny)
Are you a bit more health conscious? You can still make Betty Grable Eggs by making some simple changes:
Toast your bread
Use a cookie cutter to cut out the whole
Poaching your eggs and place into the toasted bread
Simples!
As the original name implies, Egg in a Basket, you can use anything for your basket. Check out some of these nifty ideas:
Eggs in poblano pepper
Bell peppers would also work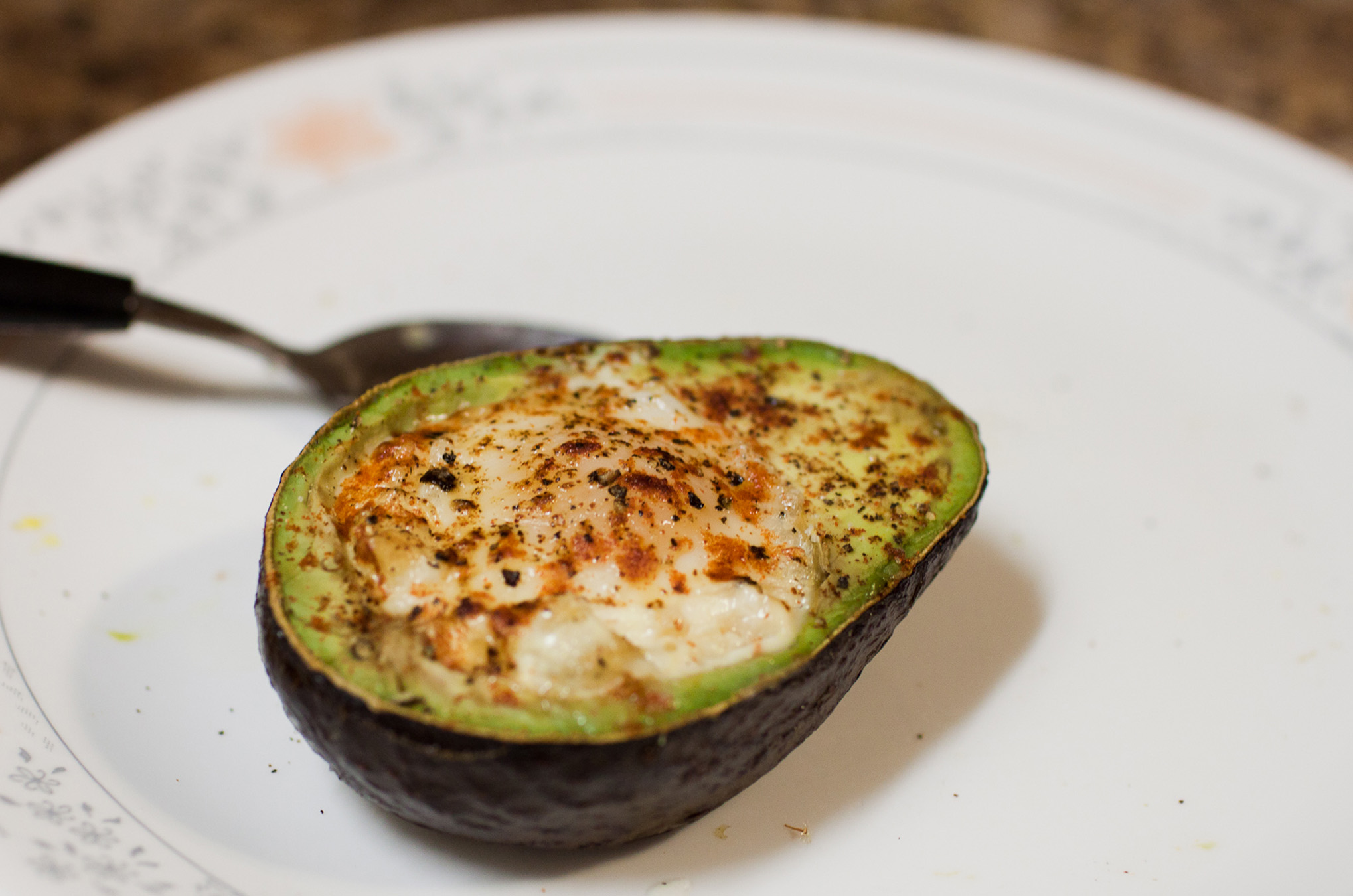 Eggs in an avocado
Cooked avocados are wonderful!
Bake these in the oven.
Eggs in a bagel
Simply cut your bagel in half, enlarge the center hole,
and crack your egg into the middle.
Use flavored bagels for added zing!
OR grab a muffin tin and go to town filling those baskets!
Eggs in a toast basket
Butter your bread on one side, then push the buttered
side down into the muffin tin. Crack your egg into the well,
and bake until the egg is done.
Line your muffin tin with bacon, crack in your egg, and
bake until the egg and bacon are done.
Use quality deli ham.
Push into your tin, crack an egg into the well,
and bake until done.
Eggs and hash browns
Use freshly grated potatoes, pressed free of excess liquid.
Press into your buttered muffin tin, then crack an egg
into the well, and bake until the egg is done and the
hash brown is crispy.
The possibilities are endless for how you basket your eggs. How will you do yours? Please share your images and suggestions with me in the comments.